Workday certification
remains a major hurdle for existing workday professionals or people interested in embarking on a career with workday. The process isn't known or clear to many. But, not to worry! By the end of this article, you will learn everything about Workday and how to get certified. Let's dive in!
What is Workday?
Workday provides a range of enterprise on-demand cloud software. Workday tools help companies solve many challenges across financial management, human capital management, payroll, student systems, and analytics. Workday has been in business for the past 15 years and has over
3000 companies
using their applications.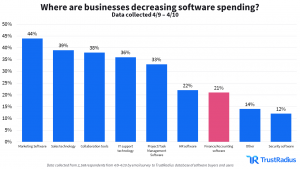 Source: idatalabs Their customers include some of the biggest companies and universities in the world like Netflix, Amazon, Bank of America, and the University of Washington. Workday is used across a variety industries like Computer Software, Staffing and Recruiting, Healthcare, Financial Services and many more.
Source: idatalabs
Why Companies use Workday?
Companies use Workday for various reasons. The obvious one will be to improve their processes.
However, there are a lot more reasons why companies use Workday.
1. Secured Infrastructure
Security is a major concern for every company. Workday knows this which is why they've built rigorous safeguards into their product to ensure the highest security and maximum uptime.
2. Cloud-based
Workday provides companies with access to information 24/7. Because Workday is cloud-based, you can access it from anywhere there's internet access.
It also means you can access Workday with multiple devices like laptop, desktop, smartphone or tablet.
Alt text: Workday dashboard displayed on iPhone, Macbook, and Tablet.
3. Self-service
Managers and employees can update their information whenever they need to. This saves a lot of time
4. Lower costs
Workday sells on a subscription basis over the internet. This means companies don't need to worry about upfront expenditure or infrastructure upgrade costs that mostly come along with software.
5. Data and reporting
Workday provides companies with improved data and reporting capabilities. With Workday, companies can make data-driven decisions as opposed to guessing work.
Now you know all about Workday, let's jump into Workday-Certification.
What is Workday Certification?
Like any other certification, Workday certification attests that the holder has undergone all the required training and has passed the required exams.
Why is it Important?
For every tool, getting certified is important for a couple of reasons. Workday is no different.
Getting certified increases your chances of getting hired. It allows both technical and non-technical hiring managers to hire you with confidence.
Secondly, Workday's market share is continuously growing. This means the demand for certified workday professionals will increase proportionally.
Also, certification is a requirement of most Workday partner companies. If you have dreams of working in any of these companies, certification is a must.
Lastly, the certification isn't one-off. You need to maintain it by undergoing recurrent training. This gives employers confidence that you're up to date with the latest updates.
How to get Certified?
There are only two ways to get certified. It's either you work for Workday or at one of their partner companies like IBM, KPMG, PWC, etc.
You can see the full list of the partners on Workday's website.
Here's the good news! You don't need certification to land a job. A lot of companies will hire you if you can demonstrate you've gone through the required Workday Training.
Once you go through the training and hone your skills, you can apply to one of the partner companies and get certified.
Ready to begin your Workday training? Join our free Demo session today!
time it was invented in every single field. Along with which we shall be too. Here in this writing, I would give you the piece on SAP HANA. I
time it was invented in every single field. Along with which we shall be too. Here in this writing, I would give you the piece on SAP HANA. I
time it was invented in every single field. Along with which we shall be too. Here in this writing, I would give you the piece on SAP HANA. I