Many organizations like Infosys, TCS,IBM, Hexaware Technologies & capegemini and Accenture has partnered with Power BI with certification programs playing a key role in the partner network. So get started today with the Training.
7.8k Satiesfied Learners 5.0 out of 5.0 stars5.0 Read Reviews
Why Microsoft Power BI Training is the Best Career Move?
Power BI jobs will provide you good-looking salaries and give you an opportunity to work with companies like Infosys,TCS,IBM, Hexaware Technologies & capegemini.
Most of the corporations are taking the help of BI tool to visualize the data. As organizations are switching to these tools, demand for Power BI expert experts is robotically growing.
Gartner acknowledges Microsoft as a Leader for the fourteenth consecutives. And a common Power BI developer earn a salary $121,875.
Free Beginner Module
Premium video access

Self-assessment

Free study materials

Course Designed by experts

Training on Latest Version only
Self-Paced Learning
20 Hours of Premium-quality materials

Self-learning content

Course Designed by experts

Real Time Case Studies

Training on Latest Version only
Instructor-Led Training
20 Hours of Premium-quality materials

Self-learning content

Course Designed by experts

Real Time Case Studies

Training on Latest Version only
Microsoft Power BI Training Key Features
R

Lifetime access to the complete course

R

4 simulation test papers (180 questions each)


100% Money back guarantee!!!
R

20 Hours training with recorded sessions and materials

R

24*7 Support from our team of administrators
\

Comprehensive understanding of Power BI

\

Learn data visualization & preparing attractive dashboards

\

Learn best industrial practices from experts

\

Power Bi developers are earning high salaries across the globe.
Microsoft Power BI Training Curriculum
Eligibility
IT graduates holding degrees in computer science or equalvent qualification.
At least 3 years of working experience on any self-service tool.
Possess JavaScript, CSS, and SQL knowledge.
Pre-requisites
Microsoft Excel, pivot tables, power pivot modeling. Anyways all these skills can be achieved easily with the training from Asha24.
Getting Started
◙ Understanding the Power BI Tools
◙ Installing the Power BI & Connecting to Data
◙ The "Locale" used in the curriculum
◙ Working with the Query Editor
◙ Working with the ata model and creating a visualaization
Introduction to Power BI Desktop
◙ Overview of Workflow in Power BI Desktop
◙ Introduction to different views of data model
◙ Taking a closer look at the qquery editor interface
◙ Required Power BI Settings
An Introduction to Query Editor
◙ What is a query Editor ?
◙ Connecting Power BI Desktop to the data
◙ Editing Rows
◙ Editing Columns
◙ Replacing values
◙ Formatting Data
◙ Splitting columns
◙ Creating a new Group for the queries
◙ Intro star schema
◙ Duplication & Referencing Queries
◙ Entering Data Manually
◙ Merging Queries
◙ Creating an Index Column
◙ Duplicating Column and extracting infomation
◙ Creating Conditional Columns
◙ Perfoming Basic Mathematical Operations
◙ Module Summary
Data & Relationship View
◙ Module Introduction
◙ Query Editor & the data model
◙ Introduction to Relationship
◙ Editing Relationships
◙ Concepts are cardinality
◙ Cross Filter Selection
◙ Active Properties
◙ M-Language & DAX
◙ DAX| Measures| Calculated Values
◙ Categorizing Data
Working in the report view to visulaize our results
◙ Module Introduction
◙ Report view Interface
◙ Creating Visuals
◙ Add tooltips and interactions/markings
◙ Data colour
◙ Heirarchies & Drill down
◙ Formatting charts & Sorting
◙ Introduction to Slicers
◙ Tree maps & Tables
◙ Types of filters
◙ Mutli-row cards
◙ Combined visuals & waterfalls
◙ Module Summary
Power BI Service & Power BI Mobile
◙ Why Power BI Service?
◙ Comparision Power BI Free & Premium
◙ Logging into Power BI Service
◙ Interface Overrview
◙ Importing data from Desktop to Service
◙ Dataset menu
◙ Working on Reports
◙ Dashboard Overview
◙ Workspace & Gateways
◙ Installing Gateways – Personal & On-Premise
◙ Collaborating in App Workspace
◙ Sharing the results
◙ Publishing the App
◙ Content packs from online services
◙ Power BI Mobile Overview
◙ Exclusing Dataset from sharing
◙ Module Summary
Other data Source
◙ ISON Data
◙ Importing data from rest of the APIs
◙ Setting up a SQL Server
◙ Importing data from SQL Server
◙ Course Round Up
Power App
◙ Overview
◙ Basic Power App Concept
◙ Canvas Apps| Navigation | Customisation
◙ Formulaes, Edit Forms, Text Boxes
Connect with Course Counsellor


Call a Course Advisor +91 94940 75161
Microsoft Power BI Course Certification
Asha24's Microsoft Power BI Certificate Holders work at companies like


Unlock your Microsoft Power BI Course Completion Certificate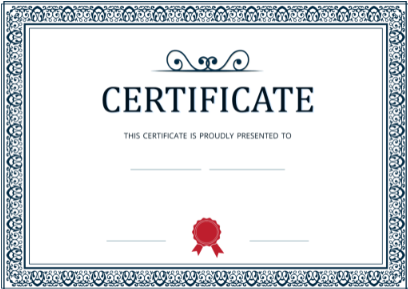 Microsoft BI Training Features
Instructor-led Sessions
20 hrs of Online Live Instructor-led Classes. Weekend class: 8 sessions of 2.5 hours each. Weekday class: 20 sessions of 1 hour each.
Real-life Case Studies
20 hrs of Online Live Instructor-led Classes. Weekend class: 8 sessions of 2.5 hours each. Weekday class: 20 sessions of 1 hour each.
Instructor-led Sessions
20 hrs of Online Live Instructor-led Classes. Weekend class: 8 sessions of 2.5 hours each. Weekday class: 20 sessions of 1 hour each.
Power BI Training Course Description
What is Power BI
Power BI is a group of software applications and services that run together to change your irrelevant data into collective, and interactive perspicacity.
Your source may be in the form of a spreadsheet or a combination of cloud-based hybrid data collections. This application helps you in a better way to analyze and realize that what data source is required, that needs to be shared with everyone.
Overview of Power BI
Power BI is a Business Intelligence used for Data Visualization and also for transforming individual data from multiple data sources into interactive dashboards by preparing reports.
Power BI allows cloud-based services for visualizations with an easy interface for end-users to prepare the reports and control panel.
Several versions of Power BI like Desktop based, and Mobile based applications are used in multiple stages. It also presents various software assistances and connections for business development.
What are the prerequisites required to learn Power BI
It doesn't require any coding skills to learn and work with Power BI. But some basic skills are required as mentioned below.
Able to collect the data from different websites and other sources.
Should be an expert in data visualization, charts, and maps.
Should have experience in designing data, data modeling, and data management.
Able to communicate with the technical and marketing teams.
Should have excellent presentation skills to coordinate with the management.
Should understand analytical methods and be able to construct dashboards.
Features of Power BI
Below mentioned are the features of Power BI:
Series of Visualizations.
Collection of Data
Filtration of Datasets
Customized Dashboards
Manageable Tiles
Navigation Pane
Informational Reports
The function of DAX Data Analysis
Office 365 Application Launcher
Selection in Content Boxes
Help & Feedback Buttons
Advantages of Power BI
The advantages of Power BI are infinite, and it helps users in taking conclusions without exposing the company's profit.
The Power BI is the application, which assists you in developing your business productivity.
Different applications are provided to support so that you can get the best output.
It can be accessed easily from any location.
Why should you learn Power BI
The Power BI tool is helpful for users with mobile devices and Artificial Intelligence.
The users can access graphical and text identification, in creating Power BI learning models.
It's a trending tool for modeling and visualizing data. Using this tool you can compose estimated columns, dimensions, and even develop your data before you execute.
Power BI is the software that will is implemented in many IT companies in the coming future. This is the reason why its demand will increase more than ever.
Asha24, provides the best tutorials where they provide excellent training material so that anyone can easily learn Power BI and get certified.
Then why late, "A successful career is only a click away"
Use this opportunity and become an expert in Power BI.
Course objectives
Microsoft Power BI is a tool for uncovering insights from a company's data. Power BI can help you link different data sources, transform and clean the data into a data model, and visualize the data using charts and graphs. The reporting and dashboard features of Power BI are demonstrated in this Power BI preview.
what are the assets of studying Power Bi
In the data-driven sector, Power BI is a game-changing tool. It has become the primary choice for enterprises to make educated decisions thanks to interactive visualizations and business intelligence capabilities. Microsoft Power BI has been embraced by developers from many walks of life. In fact, in its most recent section, Gartner named Microsoft Power BI as an industryleading analytics and business intelligence platform. This suggests that Power BI aspirants have a bright future ahead of them. Asha24 offers a flexible Power BI online training program to help you and your teams become experts in data visualization.
Who should learn Power Bi
Power BI is simple to use for any graduate with a basic understanding of computer operating systems and database management. Power BI is also recommended as a career option for BPO and other ITeS professionals who want to transfer their platform to one of the greatest IT occupations. Beginners in business intelligence who wish to get certified should acquire professional training before taking the exam in order to pass it on the first try.
To understand Power BI , what prerequisites must be met
Our Power BI Training Course does not have any prerequisites. You don't need to have any programming or other special skills before taking this course.
Microsoft Power Bi Training Online & Certification Course FAQ's
Do Asha24 provide a 100% money-back guarantee?
Yes, Asha24 provides a 100% money-back guarantee on fulfilling all the below checkpoints
1. This offers is only on instructor-led training
2. 95% class attendance
3. In the Test, you have to score 95% marks conducted by Asha24
What happens if I'm unable to attend the Asha24 online training session?
At Asha24, you'll never miss a Session! You will be provided with the recorded class of that day.
When shall I get access to self-paced learning after enrollment?
Post-enrollment will provide access immediately, and you can start the course right away.
Do you provide placement assistance?
Asha24 works towards providing the best training & certification. We offer real-time case studies, interview preparation and resume assistant
We do not offer placement.
What is Workday?
Workday is a cloud-based ERP software that specializes in resource planning, human capital management, and financial management applications
Workday
is designed for medium-to-large-sized companies, especially companies with multiple locations, features like:
• Payroll Management
• Time tracking
• Human resource management (HRM).
• Talent management
• Data analysis
To Learn
Master Workday Certification
Enroll now with Asha24
Does Workday do?
Workday Suite includes Human Capital Management apps like benefits, talent management, recruitment, Workday payroll (for U.S., Canada and France), Workday financial, Workday learning and Workday planning & time tracking.
Workday provides a cloud-based HRIS system that helps organizations manage and streamline their HR operations. Workday's HRIS solution aims to improve all aspects of HR management including employee experience, HR planning, and people analytics.
Cloud Computing is wave of the future.. So, get ahead with
Workday Training
with Asha24.
How to use Workday?
You can avail Workday Tenant access from Asha24.com and get started with Workday Training.
Workday Application includes,
Workday Financial Management
Analytics, real-time, and other financial capabilities are just a few of the many options available to you.
* Accounting and Financial Reporting can help you
* Revenue Management
* Expenses
* Procurement
* Project and Work Management
* Grants Management
Workday Human Capital Management (HCM)
Workday HCM, the only global enterprise software that unifies human resources, benefits, talent management, payroll, and time tracking
To Learn Master Workday Certification Enroll now with Asha24
* Human Resource Management
* Benefits
* Workforce Planning and Analytics
* Talent Management
* Recruiting
* Time tracking
* Payroll
Professional Services Automation (PSA).
Automation in Workday Professional Services is changing
Organizations that can manage and execute are the winners
Client-facing billable projects. Human fully unified
Capital Management and Workday PSA simplify recruiting
Staffing, development, and retention of your most valued employees
Your people are your resource Workday supports the full billable
Project lifecycle includes:
* Project and Resource Management
* Talent Management, Human Capital Management
Recruitment
* Tracking of Time and Expense
* Revenue Recognition and Billing
* Analytics and Reporting
Insight Applications
Insight Applications combines historical analysis with the ability to create insights. Workday always provides non-Workday data. The applications then use machine learning and data. Science to provide new insights that guide decision-making. Answer questions like "Which employees have the highest salaries?" What is the risk of leaving your organization? Impact if they are absent?
Cloud Computing is wave of the future.. So, get ahead with Workday Training with Asha24.
* Addresses specific business scenarios
* Combination of data from Workday and non-Workday
Data sources
* Machine learning and data science are both applicable
The analysis is a key to greatly enhanced discovery
Predictions and information
* Prescribes actions that have a likely impact
def
What is the difference between Self-Paced learning and Online Classroom Training?
Self-Paced learning module includes Tool Plus Complete video course library Plus Documents
Whereas
Online Classroom module includes the Live Instructor Interaction Plus Tool along Free Self-Paced materials
Is it possible to Switch from Self-Paced learning and Online Classroom training?
Yes, you can definitely switch to Self-paced learning to Online classroom and vice versa.
How can I raise a ticket with the support team?
Asha24 is offering 24*7 support to resolve your issue. The maximum time to resolve your ticket is 24hrs.
Is the free course free?
Each course has a free demo session/free learning so that you can get a good and clear idea of the concept.