Six organizations- Accenture, EY, IBM, ISG (previously Alsbridge), NEOOPS and Symphony Ventures- has partnered with Blue Prism setting new industry benchmarks, with certification programs playing a key role in the partner network. So get started today with the demo.
7.8k Satiesfied Learners 5.0 out of 5.0 stars5.0 Read Reviews
Why RPA using UiPath is the Best Career Move?
UiPath awarded as the Most Innovative Technical Company, from 2017 American Business Awards,
Software Developers with .Net or Java skills. Developer who keen to learn upcoming technology on RPA. As UiPath is User-Friendly anyone can easily understand this course.
Asha24 advises you to grab the opportunity immediately before it's too late. Practical approach by our trainers & well-crafted materials helps you build your professional career.
UiPath Certification Course Overview
Robotic Process Automation is emerging as a key technology for streamlining business processes in the enterprise. As organizations increasingly adopt RPA, which relies on software robots to automate tedious tasks, expertise with RPA tools and implementations will become more important for business analysts, business intelligence developers, data or solutions architects, and system integrators or administrators.
Free Beginner Module
Premium video access

Self-assessment

Free study materials

Course Designed by experts

 

Training on Updated Version
Self-Paced Learning
25 hours Premium-quality materials

Self-learning content

Course Designed by experts

Real Time Case Studies

 

Training on Updated Version
Instructor-Led Training
25 hours Premium-quality materials

Self-learning content

Course Designed by experts

Real Time Case Studies

Training on Updated Version
UiPath Course Key Features
R

Lifetime access to the complete course

R

4 simulation test papers (180 questions each)


100% Money back guarantee!!!
R

20 Hours training with recorded sessions and materials

R

24*7 Support from our team of administrators
\

Comprehensive understanding of RPA and its working prinipals

\

Workflow and life cycle of RPA using UiPath prinipals

\

Master Object Studio, Process Studio Method

\

Real-time hands-on exposure to UiPath solutions
Eligibility
To maximize the value of training program and learning perspective, the participant should attend the entire training session. Understanding of good communication skill and logical skill are required.
Pre-requisites
Participant are required to have the working knowledge of Excel, Database, Mail and programming language on C# and good logical skill.
Robotic Process Automation Concepts & Installation
◙ Introduction to RPA
◙ RPA Growth trends
◙ Different RPA tools
◙ Install UiPath Community Edition
Getting started with UiPath Automation
◙ Overview of UiPath
◙ Types of Projects
◙ Sequence and Flowchart
◙ State Machine
UI Automation & System Activities
◙ Demonstration of UI Automation
◙ System Activities
◙ Data Variable & its scope
◙ Different Control flow
User Events & Data Scrapping
◙ Understand User Event
◙ Recorder & Different types of recording
◙ Perform Scrapping
Workflow, Citrix and Data Manipulation
◙ Introduction to Workflow activities
◙ Understand Orchestrator
◙ Perform Citrix Automation
◙ Perform Data Manipulation
◙ Perform PDF Automation
Debugging and Exception Handling
◙ Debug Workflow
◙ Try, Catches and Blocks
Connect with Course Counsellor


Call a Course Advisor +91 94940 75161
UiPath Course Certification
Asha24's UiPath Certificate Holders work at companies like


Unlock your UiPath Course Completion Certificate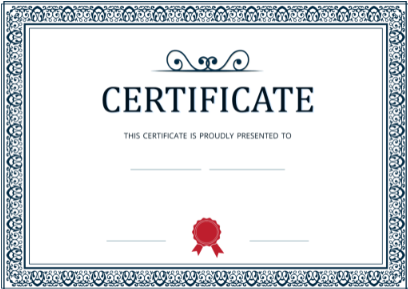 [rt-testimonial id="9528″ title="testimonials"]
Instructor-led Sessions
25 hrs of Online Live Instructor-led Classes. Weekend class: 10 sessions of 2.5 hours each. Weekday class: 25 sessions of 1 hour each.
Real-life Case Studies
25 hrs of Online Live Instructor-led Classes. Weekend class: 10 sessions of 2.5 hours each. Weekday class: 25 sessions of 1 hour each.
Instructor-led Sessions
25 hrs of Online Live Instructor-led Classes. Weekend class: 10 sessions of 2.5 hours each. Weekday class: 25 sessions of 1 hour each.
UiPath Course Description
Overview of UiPath?
UiPath is a tending RPA tool that allows in automating several perspectives of marketing processes.
It presents an open-source program that supports the automation of repeated jobs.
It can be used along with different technologies like BPM, ERP, and Artificial Intelligence.
Introduction of UiPath?
UiPath is a Vendor that works under the RPA Domain, which is implemented for Desktop Automation.
It is mainly used to automate the repetitive works with just the drag & drop process, which decreases person interactions.
UiPath permits developers to implement different tasks like the order of applications, report production, data production, and website monitoring
What are the main features of UiPath?
Scalability: It has active debugging maintenance devices.
Hosting options: It can be performed in virtual extremes.
In-built recorder: By using this, we can record the activities.
Central depository: It contains an integrated container that improves the concurrent handling of devices.
Application auditing: UiPath is cooperative with different applications, along with desktop and web applications.
Scrapping method: It permits you to perform data discard as that can be done from different applications.
Advantages of RPA UiPath?
Accessibility: Provides several customizable, shareable projects.
Rapid: The ecosystem is optimized for faster development.
Scalability: Used to expand and control different types of programs.
Quality of the Agile operations: This technique carries constant repetition of development.
Flexible to build an efficient digital workforce.
Can easily be integrated with Artificial Intelligence.
Is UiPath best in RPA? Why?
UiPath is treated as the best RPA tool because its comfort in development is also greater than competitors. And it doesn't require any coding skills to execute or implement.
UiPath is used in several industries like health departments, financial, banking, and more.
Why choose RPA UiPath?
UiPath is mainly used to automate repeated tasks that lessen human actions.
RPA UiPath is the trending technology that will be implemented in many industries in the coming future. Because of its demand will increase more than ever.
Asha24 provides the best training which also provides excellent training material so that anyone can learn and get certified easily.
Then why you are waiting for", Use this chance and become an expert.
UiPath Training Online & Certification Course FAQ's
Do Asha24 provide a 100% money-back guarantee?
Yes, Asha24 provides a 100% money-back guarantee on fulfilling all the below checkpoints
1. This offers is only on instructor-led training
2. 95% class attendance
3. In the Test, you have to score 95% marks conducted by Asha24
What happens if I'm unable to attend the Asha24 online training session?
At Asha24, you'll never miss a Session! You will be provided with the recorded class of that day.
When shall I get access to self-paced learning after enrollment?
Post-enrollment will provide access immediately, and you can start the course right away.
Do you provide placement assistance?
Asha24 works towards providing the best training & certification. We offer real-time case studies, interview preparation and resume assistant
We do not offer placement.
What is Workday?
Workday is a cloud-based ERP software that specializes in resource planning, human capital management, and financial management applications
Workday
is designed for medium-to-large-sized companies, especially companies with multiple locations, features like:
• Payroll Management
• Time tracking
• Human resource management (HRM).
• Talent management
• Data analysis
To Learn
Master Workday Certification
Enroll now with Asha24
Does Workday do?
Workday Suite includes Human Capital Management apps like benefits, talent management, recruitment, Workday payroll (for U.S., Canada and France), Workday financial, Workday learning and Workday planning & time tracking.
Workday provides a cloud-based HRIS system that helps organizations manage and streamline their HR operations. Workday's HRIS solution aims to improve all aspects of HR management including employee experience, HR planning, and people analytics.
Cloud Computing is wave of the future.. So, get ahead with
Workday Training
with Asha24.
How to use Workday?
You can avail Workday Tenant access from Asha24.com and get started with Workday Training.
Workday Application includes,
Workday Financial Management
Analytics, real-time, and other financial capabilities are just a few of the many options available to you.
* Accounting and Financial Reporting can help you
* Revenue Management
* Expenses
* Procurement
* Project and Work Management
* Grants Management
Workday Human Capital Management (HCM)
Workday HCM, the only global enterprise software that unifies human resources, benefits, talent management, payroll, and time tracking
To Learn Master Workday Certification Enroll now with Asha24
* Human Resource Management
* Benefits
* Workforce Planning and Analytics
* Talent Management
* Recruiting
* Time tracking
* Payroll
Professional Services Automation (PSA).
Automation in Workday Professional Services is changing
Organizations that can manage and execute are the winners
Client-facing billable projects. Human fully unified
Capital Management and Workday PSA simplify recruiting
Staffing, development, and retention of your most valued employees
Your people are your resource Workday supports the full billable
Project lifecycle includes:
* Project and Resource Management
* Talent Management, Human Capital Management
Recruitment
* Tracking of Time and Expense
* Revenue Recognition and Billing
* Analytics and Reporting
Insight Applications
Insight Applications combines historical analysis with the ability to create insights. Workday always provides non-Workday data. The applications then use machine learning and data. Science to provide new insights that guide decision-making. Answer questions like "Which employees have the highest salaries?" What is the risk of leaving your organization? Impact if they are absent?
Cloud Computing is wave of the future.. So, get ahead with Workday Training with Asha24.
* Addresses specific business scenarios
* Combination of data from Workday and non-Workday
Data sources
* Machine learning and data science are both applicable
The analysis is a key to greatly enhanced discovery
Predictions and information
* Prescribes actions that have a likely impact
def
What is the difference between Self-Paced learning and Online Classroom Training?
Self-Paced learning module includes Tool Plus Complete video course library Plus Documents
Whereas
Online Classroom module includes the Live Instructor Interaction Plus Tool along Free Self-Paced materials
Is it possible to Switch from Self-Paced learning and Online Classroom training?
Yes, you can definitely switch to Self-paced learning to Online classroom and vice versa.
How can I raise a ticket with the support team?
Asha24 is offering 24*7 support to resolve your issue. The maximum time to resolve your ticket is 24hrs.
Is the free course free?
Each course has a free demo session/free learning so that you can get a good and clear idea of the concept.